Fiberglass Pool Color Options
Our fiberglass pools come in six different colors. These color options provide a dash of color with "SHIMMER" which provides a stunning, sparkling finish. This results in amazing shifts of color throughout the day. This luxurious finish comes standard on all Barrier Reef fiberglass inground swimming pools. By adding one of our six "SHIMMER" options you're adding the ultimate in luxury and leisure to your fiberglass pool.
These dramatic color options are utilized during the manufacturing process and are protected with our superior gel coating technology. When you purchase your fiberglass pool, it will be delivered in the color of your choice, no messy sprays, and no vinyl liner changes. To see more about our warranty information, click here.
Beauty of a Fiberglass Swimming Pool
We created the SHIMMER finish so that it would make our fiberglass pool models stand out, while adding vibrancy to your overall living space. With so many options to add to your pool project, we are confident that any one of our beautifully designed swimming pools can fit your in-ground pool needs.
We have highly qualified in-ground fiberglass pool installers that will work with you, often going out of their way to make themselves accessible when needed.
Our beautiful SHIMMER finishes are available throughout the US and parts of Canada. Contact us today to learn more about our fiberglass pool colors and models from a dealer in your area.
(The colors shown are not precise and are intended as a guide only)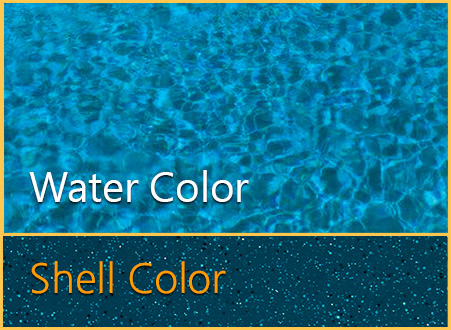 AQUAMARINE SHIMMER
Water color | Shell color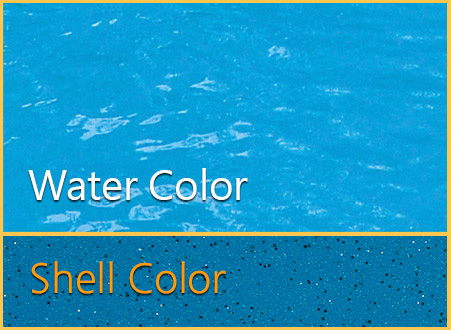 CALIFORNIA SHIMMER
Water color | Shell color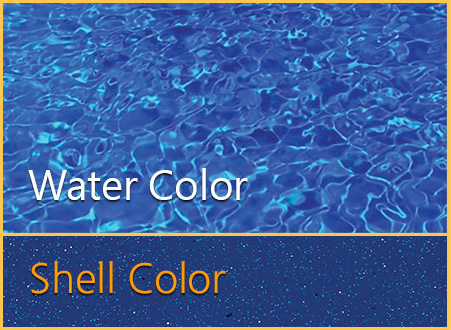 OCEAN SHIMMER
Water color | Shell color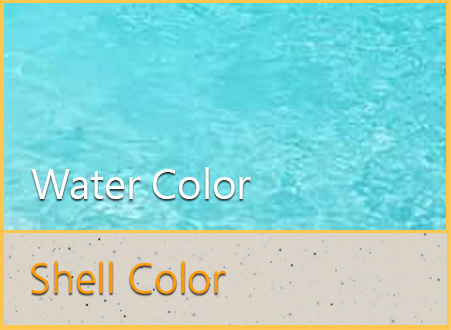 ARCTIC SHIMMER
Water color | Shell color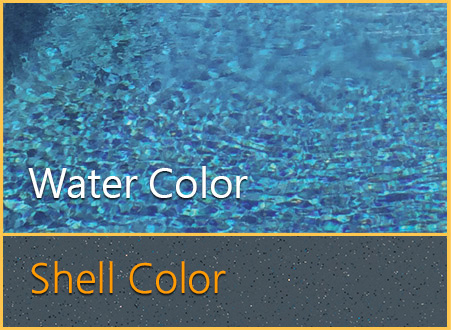 EVENING SKY SHIMMER
Water color | Shell color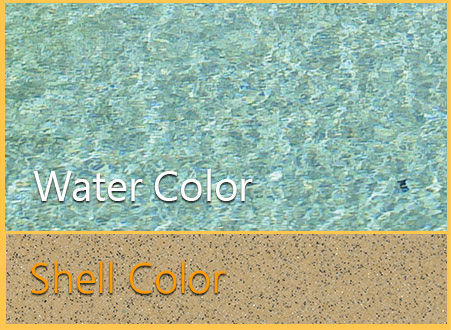 SANDSTONE SHIMMER
Water color | Shell color