The Barrier Reef Fiberglass Pool Warranty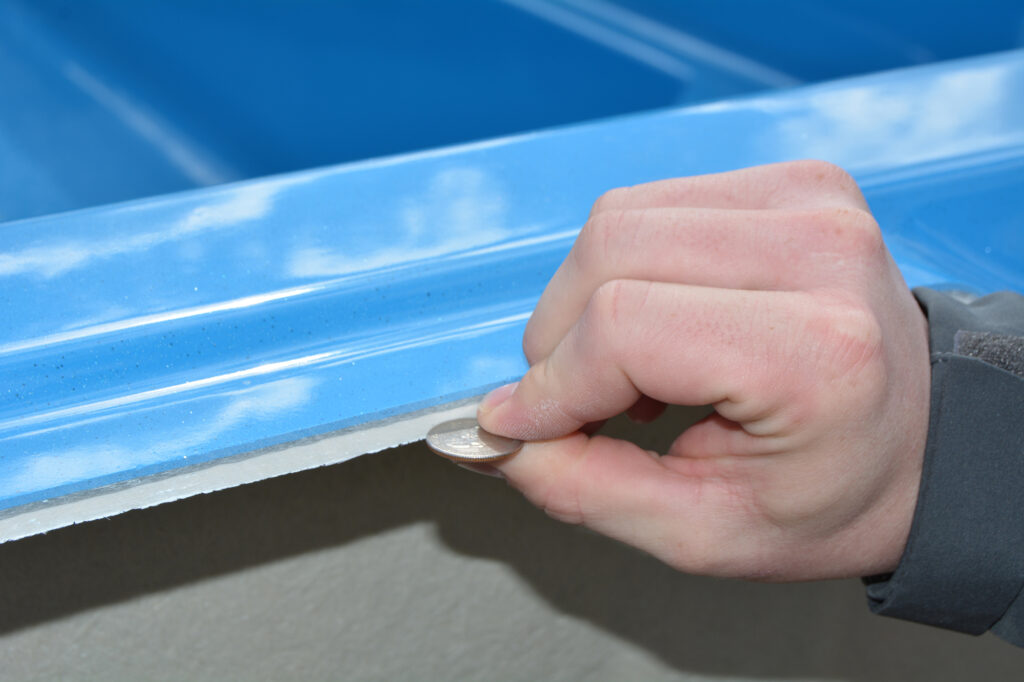 There are thousands of Barrier Reef fiberglass pools and spas installed across the USA by dealers that are trained to install your fiberglass swimming pool. Each backyard project is different and may have many different components. Components could include waterfalls, pergolas, hardscapes, outdoor kitchens, and many other great options. The Barrier Reef Fiberglass Pools LLC. warranty only covers the pool itself. The project installer or sub-contractors they use are responsible for the other components of the installation.
When you purchase a Barrier Reef pool you can be confident that you will be receiving the best swimming pool on the market. You will have the peace of mind knowing that we strive to deliver the absolute best products available by using only the best raw materials during the manufacturing process. The products that go into a Barrier Reef pool have been thoroughly tested and are held to the highest standard for quality, durability and reliability. We also implement and practice the best manufacturing techniques known in our industry.
Lifetime Limited Structural Warranty
Barrier Reef Fiberglass Pools LLC. warrants its fiberglass pool shell to be structurally sound for the life of the pool. The term "Structurally Sound" shall mean that the pool is capable of containing water. This warranty shall be for the benefit of the original purchaser and one time transferable to a subsequent purchaser. In the event of the failure of the pool to contain water, Barrier Reef will repair the pool so that it does contain and hold water. Repairs may require modification of the pool. Barrier Reef will not compensate the Purchaser for loss of time or use of the pool, inconvenience, or the cost to refill the pool with water. Please see full warranty for all conditions.
15-YEAR FINISH WARRANTY
Barrier Reef Fiberglass Pools LLC. finish coat or gelcoat is warranted against blistering for a total of 15 years.