Fiberglass Vs Vinyl Liner Vs Concrete In-Ground Swimming Pools
There are three types of pool construction processes for in-ground swimming pools. These three pool types are fiberglass, vinyl liner, and concrete (shotcrete). Each of these three pool types of construction have their pros and cons when it comes to installation, structural integrity, and general maintenance. If you're considering an in-ground pool purchase for your backyard living space, it's important to have a basic understanding of the construction processes that are available. The benefits you will enjoy when choosing a fiberglass pool versus other pool types include: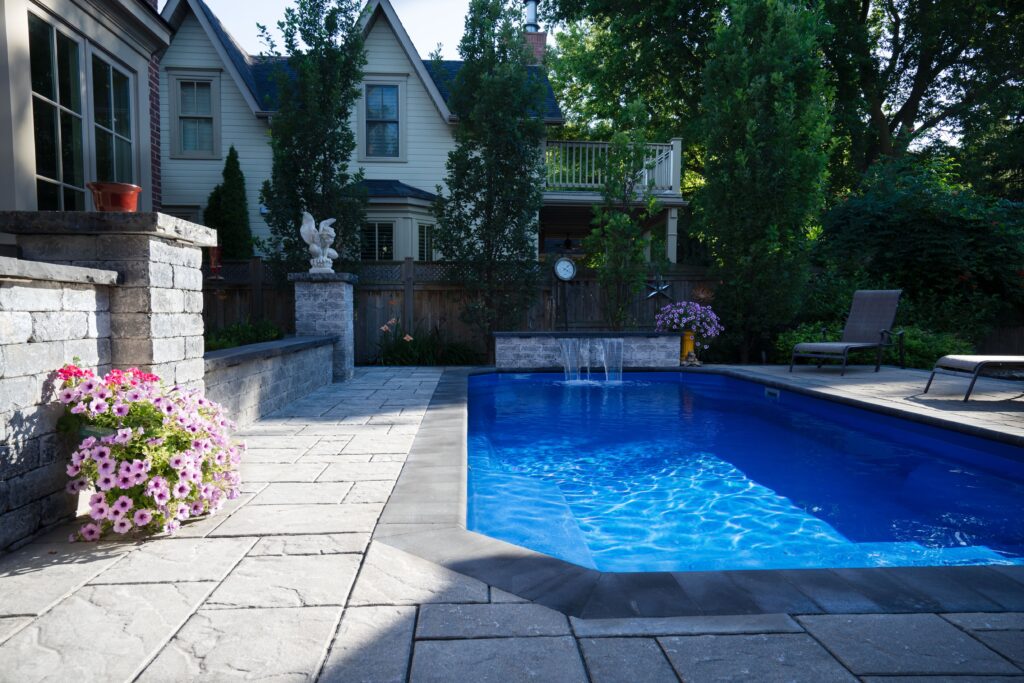 Simplified Pool Installation Processes
Installing the fiberglass pool is a breeze when compared to vinyl liner and concrete pool installs. The single-piece fiberglass shell is easy to drop in the ground and level for backfill versus the steel panels that need to be constructed for vinyl liners or the concrete mess that occurs with pouring a shotcrete pool.
Comparable Fiberglass Pool Pricing
Initial cost is an important factor but should be considered over the life of pool ownership. Building and maintaining your pool is not a one-time cost. There are other expenses such as chemicals, filters, salt systems, etc. In most cases a fiberglass pool will be more affordable over the life of the pool when compared to vinyl and concrete pools.
Modern Integrated Features and Design Styles
There are many great features our pools offer. Barrier Reef fiberglass pools offer these modern and traditional style components: tanning ledges, safety rails, wrap around seating, entry and exit steps and we offer fiberglass spas which will accommodate any design requirements.
Easy to Maintain – Low Maintenance
All pool types require maintenance and cleaning. When properly maintained, however, a fiberglass pool will provide decades of great swimming pool fun for you, your family and friends. Their maintenance is lower than that required by pools with vinyl liners. Concrete and vinyl liner pools often need replastering or replacement every 5-9 years. If you buy a concrete or vinyl pool, your maintenance costs will exceed that of maintaining a fiberglass pool by thousands of dollars.
The Best Construction and Durability in the Market
Our fiberglass in-ground swimming pools are incredibly durable. This is another great reason why our fiberglass pools are perfect for regions with seasonal cold and warm cycles.
Pleasantly Comfortable to the Skin
The surface of a fiberglass pool is safely designed to limit surface slippage yet has texture which is great for children and persons with sensitive skin. Concrete pool surfaces can be too abrasive.