The Top Ten Reasons to Own a Fiberglass Pool in Oklahoma City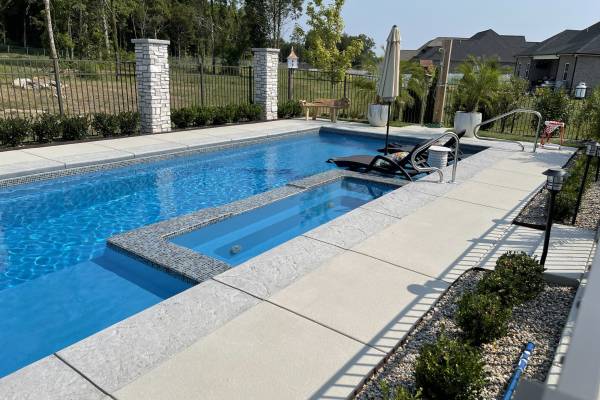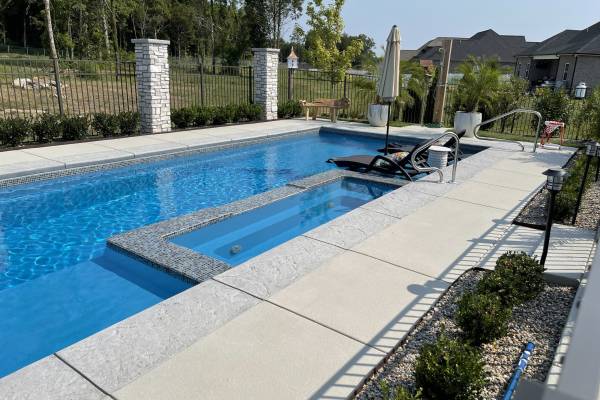 Oklahoma City OK and Nearby Cities Served:
Norman, Edmond, Moore, Stillwater, Watonga, Chickasha, Pauls Valley, Seminole and more…
---
What makes Oklahoma City one of the best cities to own a fiberglass in-ground swimming pool? Oklahoma City, the largest city in Oklahoma has a diverse population, excellent climate and plenty of space for families to install a fiberglass swimming pool.
Settled in 1889 the population has exploded to an estimated 631,346 persons and is made up of a diverse population, education skill set and labor force. The city has become a bustling major metropolis and is the prefect place to install a fiberglass pool. Here are the top 10 reasons why.
Cost…Usually cost is the first thing most people think about when planning to have a swimming pool installed. Our fiberglass pools are extremely affordable and we have a local dealer that can get you into an in-ground fiberglass swimming pool in a matter of days. There are lots of choices for financing your dream backyard. With great rates and complete project financing getting one of our pools installed in your backyard has never been easier.
Climate…Oklahoma has the perfect climate with a warm a fall and spring, short winters and hot, hot summers. With a pool in your backyard you can enjoy the fun and relaxation a swimming pool brings for most days of the year.
Easy to install…Fiberglass pools come as one complete shell. They are delivered on site and can be completely installed and ready for use in less than 2 weeks. Time for installation depends on the scope of the entire project.
Land…The natural land around Oklahoma City is perfect for swimming pools. Flat grades, clay bottoms and minimal rain, make dig sites in this region easier to manage and maintain a fiberglass swimming pool installation project.
Salt…Salt water systems are a perfect way to manage the health of your pool. Sat water pools are also easier on your skin and your eyes than traditional chlorine based filtration systems. Our fiberglass pools can easily integrate a salt water system.
Convenience…Installing a fiberglass pool is a straight forward process and requires minimum attention from the home owner. There is no concern from rust and corrosion and or chipping and our pools stay beautiful all year round.
Model options…The Barrier Reef fiberglass swimming pool product line offers over 30 model types and pool/spa combinations to meet any lifestyle preference. Do you have limited space, do you want a free form or square pool? We have an option for you!
Durability…Barrier Reef pools have a superior manufacturing process which is backed by the industries most comprehensive warranty. Our pools are designed with a meticulous process that ensures we have a perfect mold delivered every time.
Options…Our swimming pool models have a variety of features which make our pools much more accommodating and fun. Such features as built in steps, tanning ledges, resting ledges, swim lanes and other dynamic features are why our fiberglass pools have become so popular in the Oklahoma City market.
Colors…We have seven different colors to choose from. Each has the ability to make your swimming pool stand out and add a dramatic shift in colors when looked at on a sunny day. The "Shimmer" we add during the manufacturing process comes in Ocean, California, Aquamarine, Evening Sky, Midnight, Arctic and Sandstone.
Owning a fiberglass pool is a simple decision. It's great fun for the kids and a way to enjoy time with family and friends in a fun and relaxing environment. Having a fiberglass swimming pool as the centerpiece to your backyard living space will turn your boring backyard into an exciting backyard that will provide years and years of fun and relaxation.
Proudly serving all of Oklahoma State
AQUA HAVEN
6700 NW Expressway
Oklahoma City, OK 73132
(405)858-7727
www.aquahavenspas.com
Aqua Haven Spas has been serving Oklahoma City since 2003. Customer Service is quality Number!
We strive to provide consumers with hard-to-find spa, pool, and backyard entertainment products at the lowest prices on the internet. We work with all major manufacturers to ensure that our customers have a convenient, reliable, and cost-effective store to serve their needs.
In-ground Fiberglass Pools, Oklahoma City, Oklahoma