WHITSUNDAY
| | Length | Width | Shallow | Deep |
| --- | --- | --- | --- | --- |
| Whitsunday 40 | 40' | 15' 8" | 3' 6" | 6' - 10" |
| Whitsunday 35 | 35' | 15' 8" | 3' 6" | 6' 4" |
| Whitsunday 30 | 30' | 15' 8" | 3' 6" | 6' 1" |
WHITSUNDAY 35 LOUNGER

(NEW)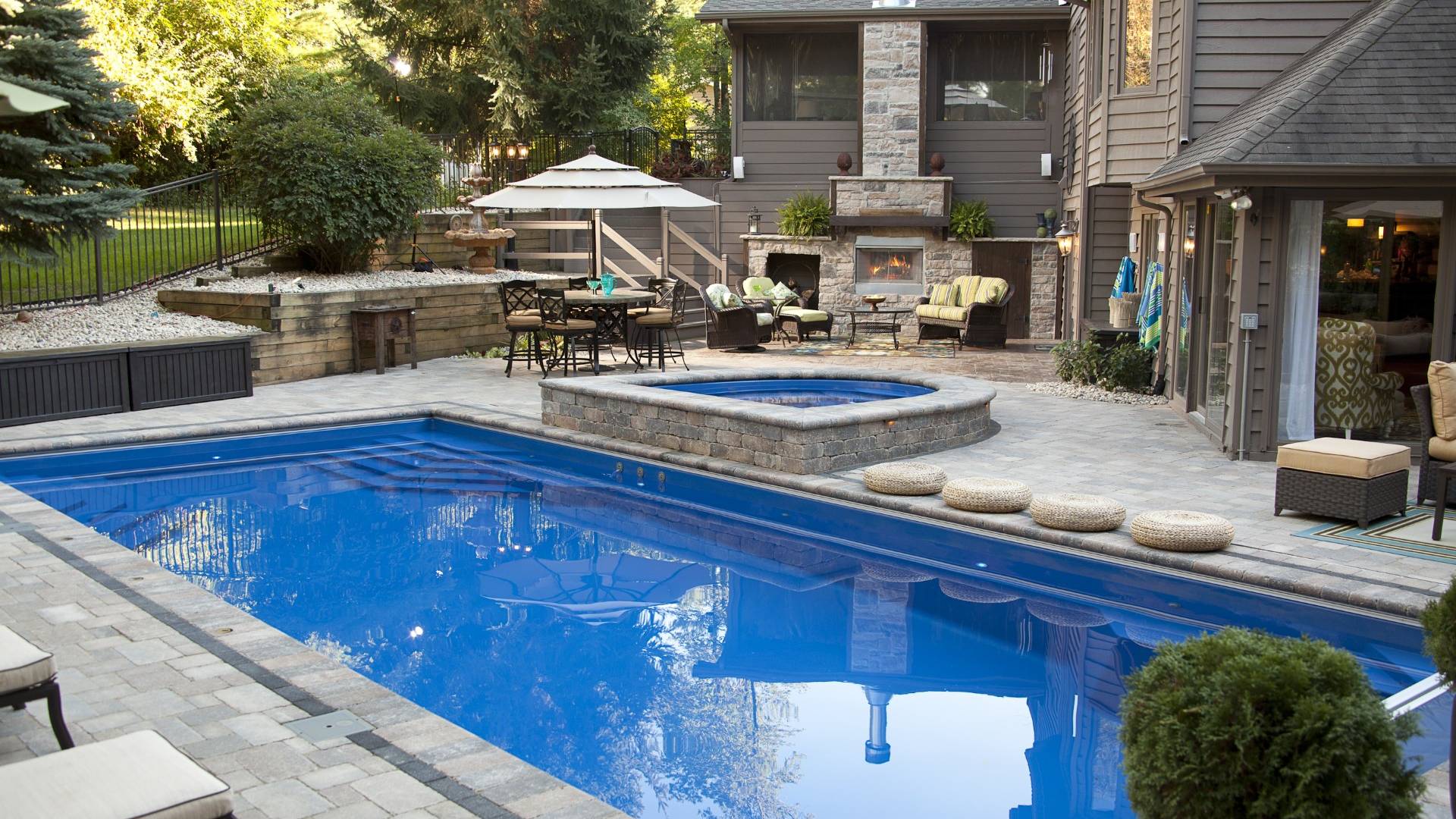 | | Length | Width | Shallow | Deep |
| --- | --- | --- | --- | --- |
| Whitsunday 35 Lounger | 35' | 15' 8" | 3' 6" | 6' 4" |
| Whitsunday 30 Lounger | 30' | 15' 8" | 3' 6" | 6' 1" |
Because Barrier Reef brand pools are built under ideal factory conditions, the time spent completing a project is much less than other types of pool construction processes. This means we can build a pool in a much shorter time frame and at a surprisingly affordable cost.
The Barrier Reef manufacturing process uses no fillers that could adversely effect structural integrity and we use only the highest quality and purest components with no inert ingredients. Our glass fiber laminate application process exceeds US standards.
Your Barrier Reef pool is able to withstand ground movement and forest heaves. Our fiberglass pool structures are so strong that it comes with a lifetime warranty and a transferable ownership option. Because Barrier Reef Pools has been using our SHIMMER finish for two decades we offer an unprecedented 15-year warranty, the longest and most comprehensive in the industry.
WHITSUNDAY FEATURES
Wide-Access Entry Stairwell
Energizer seat option
Seven fabulous colors that Sparkle in the sun
Bench seating for your guests
Swim ledge
Contemporary styling
Comes in three sizes and a lounger
CALL NOW

1-888-457-6657

OUR EXPERT STAFF IS STANDING BY TO ANSWER YOUR QUESTIONS.