Fiberglass Pools Winston Salem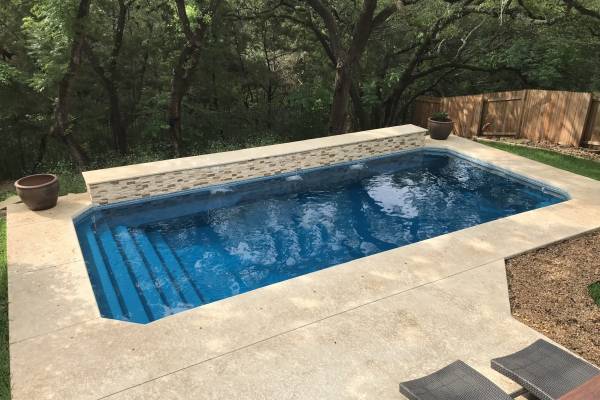 Winston-Salem's Best Fiberglass Pools
We incorporate the best design features and finishes available in the fiberglass pool industry. Modern styles and lifestyle components such as integrated stairs, tanning ledges and wrap around party seating will accommodate any design flavor and taste.
Our in-ground fiberglass swimming pools are available across the Winston-Salem, North Carolina region. Don't worry about cost, there are plenty of options available for financing that will make your dream of owning a swimming pool a reality.
Yes, you can install a fiberglass pool indoors. Yes, you can run a salt water system in a fiberglass pool. Yes, a fiberglass pool can be installed in a matter of weeks not months. Yes a fiberglass pool is safe and fun for kids. And, YES a fiberglass swimming pool by Barrier Reef Fiberglass Pools is perfect for you and your family. Get into your in-ground fiberglass swimming pool today!
Barrier Reef Fiberglass Pools
Winston-Salem, NC
888-457-6657
www.brpoolsusa.com
Winston-Salem NC and Nearby Cities Served:
Greensboro, Walkertown, Huntsville, Lexington, Asheboro, Statesville, Elkin, and more…
Winston-Salem, NC and Nearby Zip Codes Served:
27103, 27111, 27113, 27116, 27199, 27051, 27019, 27009, 27235 and more…
North Carolina State Links:
Fiberglass pool sales, service and installation
Barrier Reef Pools in Winston-Salem
Winston-Salem, North Carolina United States
Barrier Reef Fiberglass Pools available statewide in the Winston-Salem, NC region and statewide.